Filquip Pty Limited is an Australian company that has been in operation since July 1999. Prior to that, the company traded as Australian Filter Specialists (Export) Pty Ltd, a division of Swiss Screens (Aust.) Pty Ltd.
Today the company specializes in supplying materials handling equipment and filtration media for powder and granular materials as well as water treatment and filtration. Filquip operated throughout Queensland and the Asia/Pacific Region.
Our staff take pride in understanding the needs of our customers and the importance of good communication, particularly with our clients in remote areas. With office and warehouse facilities in Brisbane we can provide an excellent level of service to all.
Almost any application involving the movement of powders and granules or filtration of liquids and gases can be serviced by Filquip.
Filquip has been servicing the following industries for over 17 years:
Building & Construction
Cement Processing & Concrete Batching Plants
Gypsum Processing
Quarry Sites
Asphalt Plants
Feed & Food
Flour Milling
Animal Feed & Seed Production
Dry Food & Canned Food Processing
Beverage & Oil Production
Plastics & Chemicals
Plastics & Rubber Processing and Recycling
Fertilizer Processing
Detergent Soap and Cosmetics Processing
Pharmaceuticals Processing
Paint and Resin Processing
Heavy Manufacturing Industries
Power Plants (Fly-Ash handling)
Port Storage and handling plants
Environmental Technology
Water & Waste Water Treatment
Mining Industry
Filquip are proud to be agents for a number of global companies providing industry leading equipment and technologies:
WAM®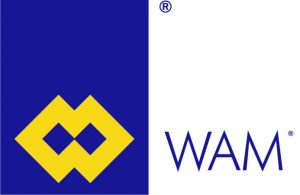 WAMGROUP manufactures and supplies a comprehensive product range including equipment for Bulk Material Handling, Dust Filtration, Waste Water, Mixing and Vibration Technology. Strongly focused on the requirements of the market, WAMGROUP aims to produce market-oriented solutions and to turn them into a particularly user-friendly standard.
High quality and an excellent price-performance ratio make WAMGROUP equipment the ideal choice for every project engineer and gives the customer the best deal available on the market.
Uncompromising dedication to R & D is the foundation of a vast product range and leads time and again to the development of custom-designed equipment from standardized modular components.
Oli®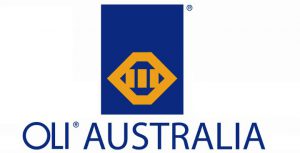 OLI quality Vibrating Equipment and flow aids have been successfully used by the industrial sectors worldwide because of its long term durability & high level of precision.
Oli® manufacture external electric vibrators, micro-vibrators, pneumatic vibrators, vibrating bin aerators, externally mounted vibrators, air cannons and pneumatic hammers & hammer blasts and fluidisation nozzles and pads.
Air–Tec System®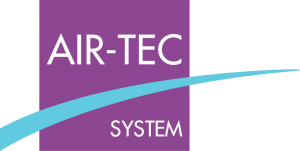 Air-Tec system® is a leading company in dense phase pneumatic conveying systems with compressed air.
Founded in 1994, the company has developed a proprietary technology in order to handle and store a wide variety of bulk materials. Air-Tec system patented transporters are developed by highly competent and specialised engineers, and guarantee reliability and safety during the transportation of fragile, abrasive, and lumpy materials.
Thanks to the continuous investment in research and development, the new solutions offer and guarantee innovation and reliability in several markets; ceramic, foundry, chemical, plastic, milling and feed, food, building, glass, environmental, pharmaceutical, mining.