Filquip is a supplier of Magnetic Separators for the removal of ferrous metals from chutes or pipes. Industries serviced include cement, gypsum, paper and pulp, sand, asphalt, plastics, polymers and other industrial production facilities where the removal of metals from products is required.
---
Magnetic Separators and Tube/Pipe Magnets
The Magnetic Separators and Tube/Pipe Magnets are available from Filquip including manual and automated metal disposal from options for your system.
The automated metal separators work by magnetising metals contained in the product flow which become held to the side wall magnet, the side wall magnet flap then opens with the metals still magnetised, with the magnetic flap open over the discharge chute demagnetisation occurs depositing the metals into the waste chute.
The automated magnetic separators come in three standard sizes: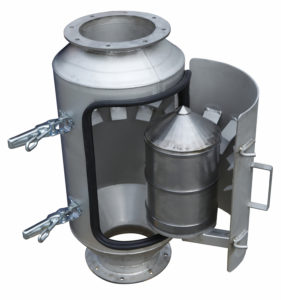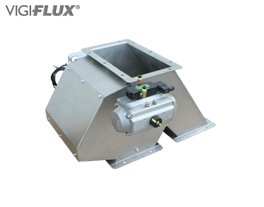 200mm x 350mm (Throughput 100 m3/hr)
200mm x 650mm (Throughput 200 m3/hr)
200mm x 950mm (Throughput 300 m3/hr)
The manual tube/Pipe Magnets are designed to intercept metals contained in the product flow and hold them to the magnetic body for cleaning and disposal. The tube or pipe magnets come in eight standard sizes:
100mm Diameter (Throughput 10 m3/hr)
150mm Diameter (Throughput 35 m3/hr)
200mm Diameter (Throughput 85 m3/hr)
250mm Diameter (Throughput 130 m3/hr)
300mm Diameter (Throughput 200 m3/hr)
400mm Diameter (Throughput 260 m3/hr)
500mm Diameter (Throughput 310 m3/hr)
600mm Diameter (Throughput 400 m3/hr)