Green Coffee Bean Vacuum Conveyor – FVC
Filquip has worked with the Coffee Roasting industry to develop a Mobile Coffee Bean Vacuum Conveyor with a wand piece to allow staff to suck the green beans from the bags and lift them up into their roasting equipment.
The FVC mobile coffee bean vacuum conveyor can lift almost any powder or granule product from bags or containers using the vacuum wand and lift it up into equipment such as roasters and mixers.
Many processes involve staff lifting heavy bags or drums of powder or granules into equipment.  This exposes them to physical injury through incorrect lifting techniques or just lifting things that are too heavy.  One of the easiest ways to mitigate this risk is to use vacuum conveying to lift the powder or granules up into the equipment.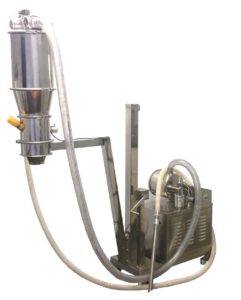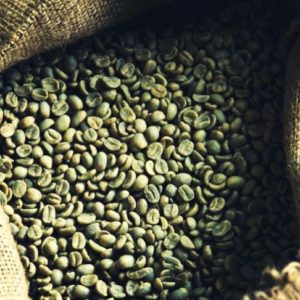 Manufactured from polished 304 stainless steel.
Food grade suction hose (Suitable for food and pharmaceutical industries).
The unit comes on lockable wheels for mobility around the facility.
The unit comes complete with in-built reverse pulse cleaning.
Simple control panel provided for ease of operator use.
Discharge height up to 2m.
Nominal throughput up to 8m3/hr.
Available in Single Phase, Three Phase and Pneumatic motor configurations.
Open FVC Portable Vacuum Conveyor Brochure