Filquip is a supplier of Water & Waste Water Treatment Equipment. Including grey water, sewage, green stream and red stream waste handling and primary screening equipment.
Filquip has partnered with WAM, SPECO and SAVI to deliver quality water and waste treatment equipment.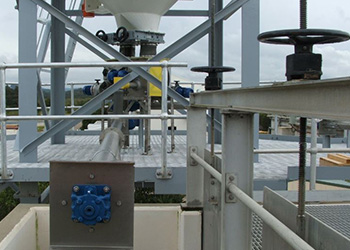 Filquip is a provider of primary water treatment (Inlet Works) equipment including screens, grit separation, compactors and screw conveyors. Filquip is a provider metered systems for Lime Dosing, Polymer Dosing, PAC Dosing, DOT Dosing, Zeolite Dosing and many other chemical dosing systems.

Filquip offers a range of industrial water & waste water treatment equipment including Liquid filter vessels and bags, Externally and internally fed rotating screens, PH Adjustment systems and Filter Presses. Filquip also supplies Concrete reclamation units to separate sand, aggregate and wash water from returned concrete trucks.

Filquip offers a range of Solids-Liquids separators for animal waste including the SEPCOM unit specifically designed for dewatering animal manure and biogas digestate to obtain re-useable water or water that meets municipal standards for release.