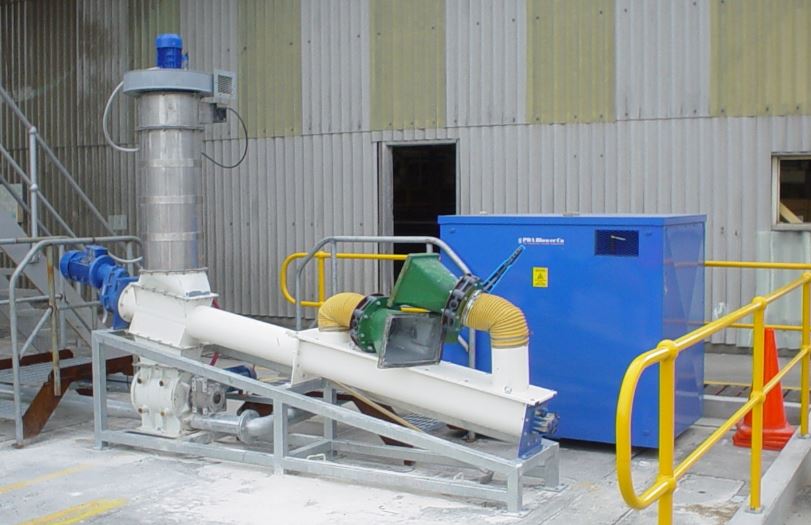 Filquip can design, specify and provide lean phase blow type pneumatic conveying systems to move product from trucks, bulk bags, hoppers or silos to any locations.  By using a Blower, Blow-through rotary valve and air/dust collection venting system Filquip can provide a complete package.

---
TOREX Blow Through Rotary Valves
Filquip provides a range of TOREX blow through rotary valves to meter solids from a hopper or silo and place into a blower pneumatic conveying system.
Drop through and Blow through options in Cast iron, Stainless Steel 304 & 316, Chromed, Teflon and Nickel plated.
Round inlet diameters of 150,200,250 & 300mm.
Square inlet dimensions of 150,200,250 & 300mm.
Rectangular inlet dimensions of 170×122, 238×135, 276×148, 377×196, 470×240 & 569x284mm.
Capacities of 2, 5, 10, 20, 35 & 80 L/Rev.
Working Temperatures from -40°C to 150°C.
---
Filquip supplies a range of in pipeline diverter valves in a range of mechanical operating layouts (Drum type, Flap type, Pinch valves, Oscilating pipe type etc). From 2" to 8" in size and diverting from 1 inlet to 2 outlets all the way up to 1 inlet with 10 outlets.
---
AIR-TEC Air boosters
When installed along the conveying line the air boosters add the optimal amount of additional air at the optimal locations along the line.
Reduces wear during pneumatic conveying.
Controls conveying flow rate.
Reduces overall pneumatic conveying air consumption.
Maintains aeration of product in the pipeline.
Air Boosters act like many helping hands along the conveying pipeline to help the product move along.
---
WAM Recofil Dust Conveying System
The Recofil Pneumatic dust conveying system can be retrofitted onto dust collectors to convey the dust from the collector.
Allows the re-use of the product dust into plant processes minimising waste.
Can operate on the compressed air from the dust collector cleaning system
Transports dust up to 10m at a rate of up to 60 kg/hr.
---
WAM Easyfill Dust Handling System
The Easyfill is a special bulk bag filling system which receives pneumatically conveyed dust from the Recofil system.
Allows the re-use of the product dust into plant processes minimising waste.
The equipment folds up and is easy for transport.
Allows simple bagging of waste dusts in an easy form for disposal.
---
Borosilicate Sight Glass Viewing Pipes and Bends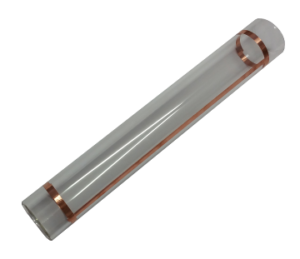 The new Eurac Borosilicate Sight Glass Viewing Pipes and Bends, Tubing and Viewing Pipes come in a wide range of diameters. The transparency of the borosilicate glass allows simple visual checks of the material flowing through the pipes or bends. With Electrostatic Protection from its Copper Conductive Strip and Food Grade properties (think Pyrex Glass) they are well suited to a large range of products.
Borosilicate Glass has up to 10 times the abrasion resistance of Stainless Steel.
Available in multiple tube and pipe diameters including 38, 40, 45, 50, 60, 63.5, 65, 70, 76, 80, 84, 88.9, 101.6, 104 and 114mm.
Available in Straight Lengths, 45 Deg Bends or 90 Deg Bends.
Industrially known as Spy Pipes, Sight Glass, See through pipes, Inspection pipes, Toughened glass bends and Inspection sections.
Open Borosilicate Sight Glass Viewing Pipes and Bends Brochure
---
Wear Elbows – Extrabend
Filquip provides a short radius wear bends with WAM patented geometry enabling diversion of the flow of the material at minimum wear.
---
Wear Bends – Extracurve
Filquip provides a long radius wear bends made from patented WAM SINT engineering polymer cast around a helicoid spring core. The symmetric nature of the wear bends allows them to be mounted in reverse when they begin to show signs of wear from abrasive materials.
---
Eurac Pipe Clamps
Filquip is an Australian distributor for Eurac clamps for pipe and tube.
Sizing from 38.1mm to 300mm in diameter.
Suitable for all pneumatic and vacuum conveying operations.
High working pressure.
Available in Galvanised steel with Stainless Steel contact parts or in full Stainless Steel.
NBR seals supplied as standard, other options includes FDA approved food grade, Viton and Silicon seals.
---
EXTRAC Bulk Bag Unloader SBB
The SBB Bulk Bag unloader provides an effective solution to unloading bulk bags of product in an efficient manner.
Available in a half frame height where a crane or forklift is utilised to lift and hold the bag during unloading
Available in full frame height with telescopic rails for bag loading with a forklift into the frame.
Includes a vibrating pan plate and dust collection point to ensure efficient and clean bulk bag unloading.
Bulk Bag Unloaders are available in Carbon steel, Stainless steel 304 and Stainless steel 316.
Open Bulk Bag Unloader Brochure
---
WAM Circular Lump Breaker LBC
The new WAM LBC Circular Lump Breaker is a low profile cost effective solution to clumps and lumps in powders and granular materials.
Lump Breaker body manufactured in Aluminium Alloy and available with Stainless Steel or Mild Steel Blades.
Available in multiple diameters including 200, 250, 300, 350 and 400mm.
75mm Flange to Flange (Low Profile).
Comes with Gearbox and Motor.
---
EXTRAC Lump Breakers
Filquip provides a range of lump breakers and crumblers for breaking up lumpy materials.
Twin shaft for high throughput rates.
Available in Carbon steel, Stainless steel 304 & 316.
Throughputs up to 50m³ / hr.
---