IN STOCK SCREW CONVEYORS IN AUSTRALIA : PRE-FABRICATED READY TO GO

Filquip and WAM are now holding stock in Australia of the sought-after ES series screw conveyor range primarily used for conveying cement, fly ash and lime. The regular diameters of 114, 168, 219, 273 and 323mm are warehoused in Melbourne ready for order in 12-meter configurations. These configurations comprise of 3 – 4 sections (tabled below) and are adaptable to different lengths by removing internal sections. Should these lengths still not suit the application we can provide the exact length required delivered in standard lead times from placement of order.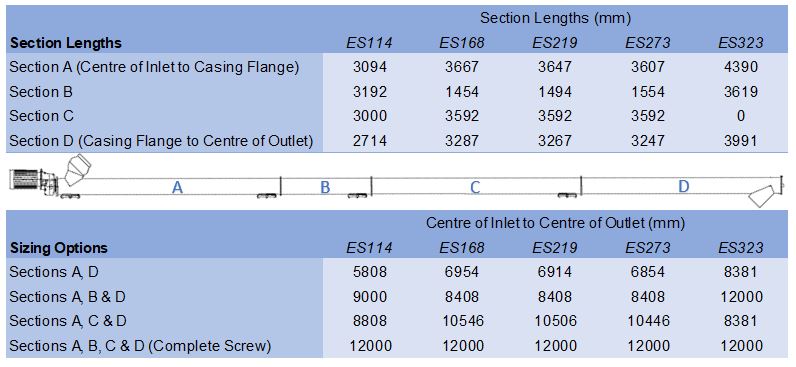 The 168mm to 323mm in stock screw conveyors come with a universal inlet and outlet allowing you to achieve an angle of inline from 0 degrees right through to 45 degrees.

Open Tubular Screw Conveyors Brochure
---