Filquip is a supplier of the SF series of Vacuum Suction Feeders. These SF units are capable of moving granules, powders and liquids using the vacuum force generated by the unit.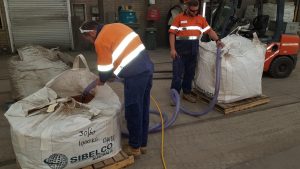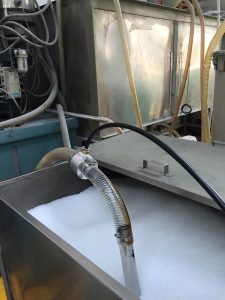 The Filquip SF Suction Feeders do no require any electricity and operate on compressed air alone. The specially designed internal high speed jets create a venturi motive air stream creating the suction for conveying the product.
Available in a range of sizes from 19mm bore to 64mm bore with throughputs up to 4.7m3/hr.
Used to pump liquids, granules or powders.
Manufactured from high grade aluminum alloy with Stainless Steel versions available.
Small footprint size. Convenient for transport and single person operation.
Simple installation, the only requirement is to connect compressed airline into the push-in connection socket on the feeder body.